Birding in South Andaman & Little Andaman
Andaman & Nicobar is a cluster of 572 islands, islets and rocky outcrops in the Bay of Bengal. The Andaman group of islands is collectively called Great Andamans due to their close proximity and because of which they share very similar bird diversity . These islands include Rutland, Baratang, South, Middle and North Andaman Islands.
Not only Little Andaman is an oceanic island sandwiched between the Great Andaman and Nicobars but also remains largely undisturbed from human developments. It is also home of the native tribe "Onge". The island is covered with rainforest and hosts all the Andaman endemics  as well as the gorgeous  Nicobar Pigeon.
Spend the next 8 days birding in Andaman and explore Little Andaman to cover the birds in your Andaman wish list.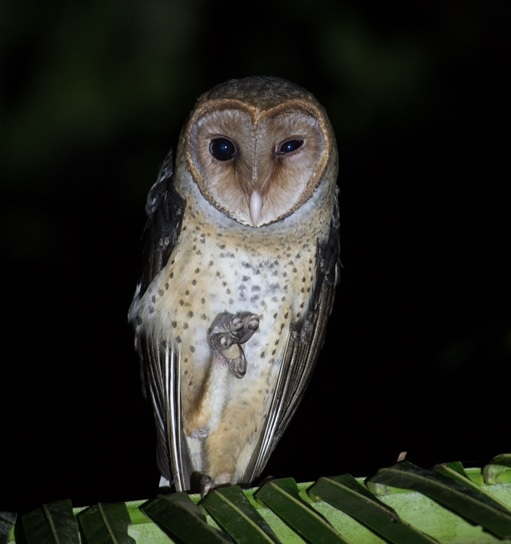 Day 1: Arrival & Birding at Chidiyatapu
Arrive at Port Blair airport. Our representative will transfer you to the hotel. After Lunch, travel to Chidiyatapu. A secondary deciduous forest to spot the endemic birds namely Andaman Drongo; Andaman Shama; Andaman Bulbul; Andaman Serpent Eagle; Andaman Coucal; White-headed Starling along with some resident bird that occur only in Andaman including Plume-toed Swiftlet; White-nest Swiftlet; White-breasted Wood-shallow as well as Olive-backed Sunbird.
Stay back post sunset for night birding. Spot endemic owls like Andaman Scops Owl; Andaman Hawk Owl; Hume's Hawk Owl as well as modestus subspecies of Oriental Scops Owl before returning back to hotel.
Day 2: Birding at Shoal Bay & Sippighat
Start early in the morning to reach Shoal Bay in time. A tropical evergreen forest located an hour's drive away. Look for the shy Andaman Crake; Andaman Cuckoodove; Andaman Cuckooshrike; Andaman Treepie Andaman Flowerpecker and the elusive Andaman Wood Pigeon. As well as Black Baza; Ruddy Kingfisher; Mangrove Whistler; Forest Wagtail;Blyth's Paradise Flycatcher prior to returning back to Hotel for Lunch.
Later in the afternoon, leave for Sippighat Wetlands to locate the endemic Andaman Teal as well as many migratory that winter in Andaman like Cotton Teal; Red-throated Pipit; Red-necked Stint; Long-toed Stint; Broad-billed Sandpiper; Chinese Pond Heron etc. Bird till dawn before returning to hotel.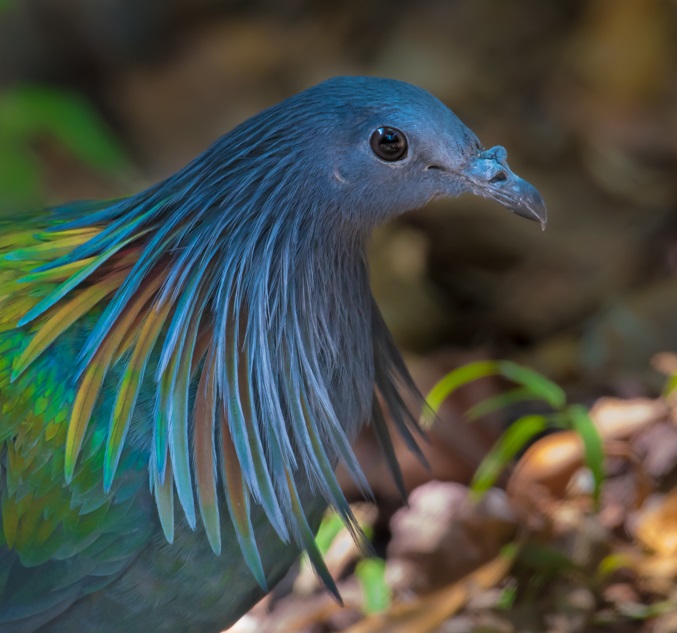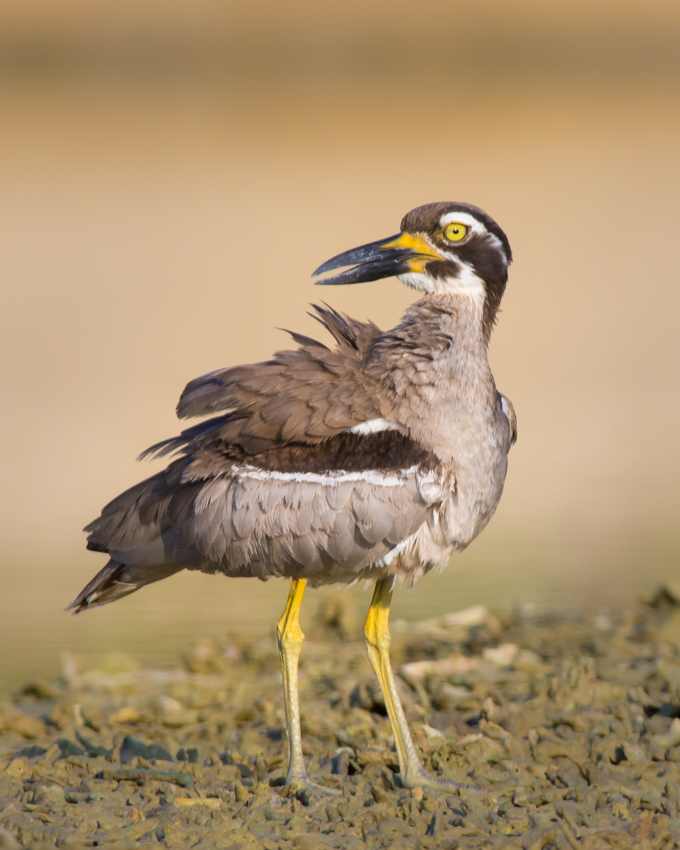 Day 3: Travel and Birding at Little Andaman
Travel to Little Andaman on a ship (Depending on schedule we either get a daytime or overnight vessel). The journey takes roughly 8 hours. Sit on the deck to catch glimpse of any seabird such as Black-naped Terns, White-tailed Tropicbird. Upon arrival, leave your bags in the hotel and head straight out for birding as soon as possible. Drive to RK Pur while birding along the way. Continue birding post sunset for the noctural endemics like Andaman Nightjar and Andaman Masked Owl.
Day 4-5: Birding at Little Andaman
Spend the next two days birding around various hotspots in Little Andaman. With morning birding session includes walking a jungle trail (roughly 10kms) to spot the Nicobar Pigeon along with the other endemics notably Andaman Cuckoo-dove; Andaman Woodpecker; Andaman Shama; Andaman Green Pigeon; Andaman Treepie etc,. And afternoon sessions at Lotus Point, White-surf Waterfalls, RK Pur and Butler Bay beach to look out for Beach Thick-knee. Stay post sunset to cover all the nights birds, if any missed in previous days.
Day 6: Return to Port Blair
In the morning session, search for birds around Hut Bay like Beach Thick-knee, Oriental Pratincole; Black-browed Reed Warbler;  White-breasted Woodswallow; Whimbrel; Grey-headed Lapwing etc. before returning back to Hotel for Check-out. 
Board the afternoon ferry back to Port Blair. Transfer to Hotel upon arrival.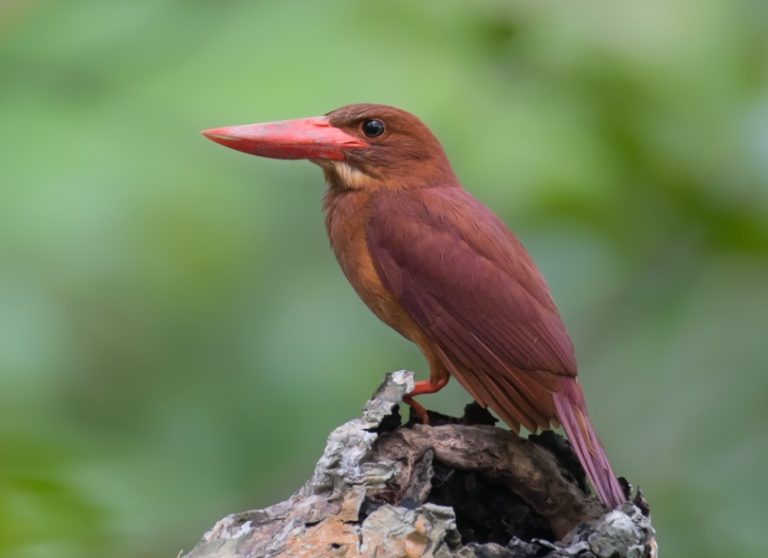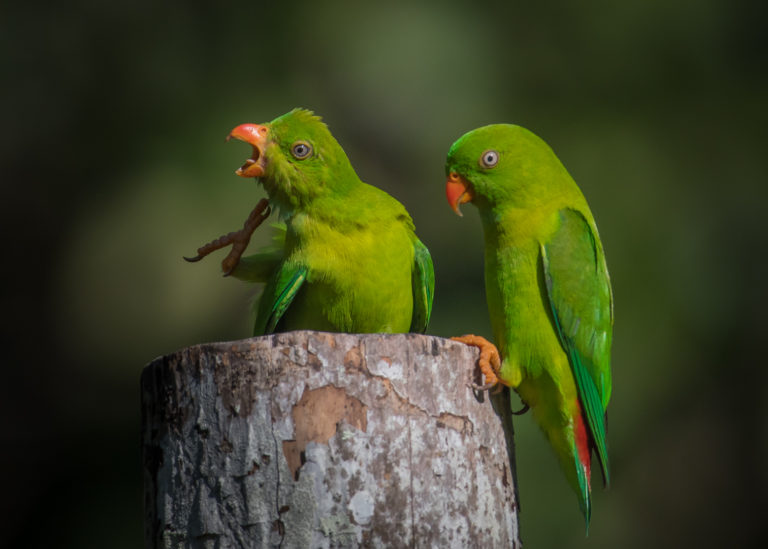 Day 7: Birding at Chidiyatapu and Ograbranj
On the last day, spend the morning session birding at chidiyatapu and evening at Ograbranj Wetlands, to target some of endemics or resident birds missed on the till now. 
Check out from your hotel and have our representative drop you at the airport. Your birding trip to Andaman ends here.
We can run our tours privately at any time and we can also arrange custom itineraries to suit your needs. One can also Join our 6th-13th Mar,24 South & Little Andaman Fixed Departure.